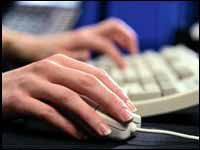 We love what we do. We constantly strive to deliver the highest-quality products possible. There is no greater satisfaction than delivering a finished product that helps a client reach their goals and objectives.
Guiding Principles
We have been a Family Owned and Operated business for over 20 years. What started out as a franchise business has evolved into our own company, now called DigiCom. We are your source for Creative Solutions for Printing, Copying, and Design.
We keep up with the latest in technology, equipment, and programs that are available. Here at DigiCom, we take pride in our work, so that you are satisfied with your job each and every time! We take that extra step to get to know our customers, new and old. They become part of our DigiCom family. We make your job less stressful by making it easy to get your jobs done all in one location!